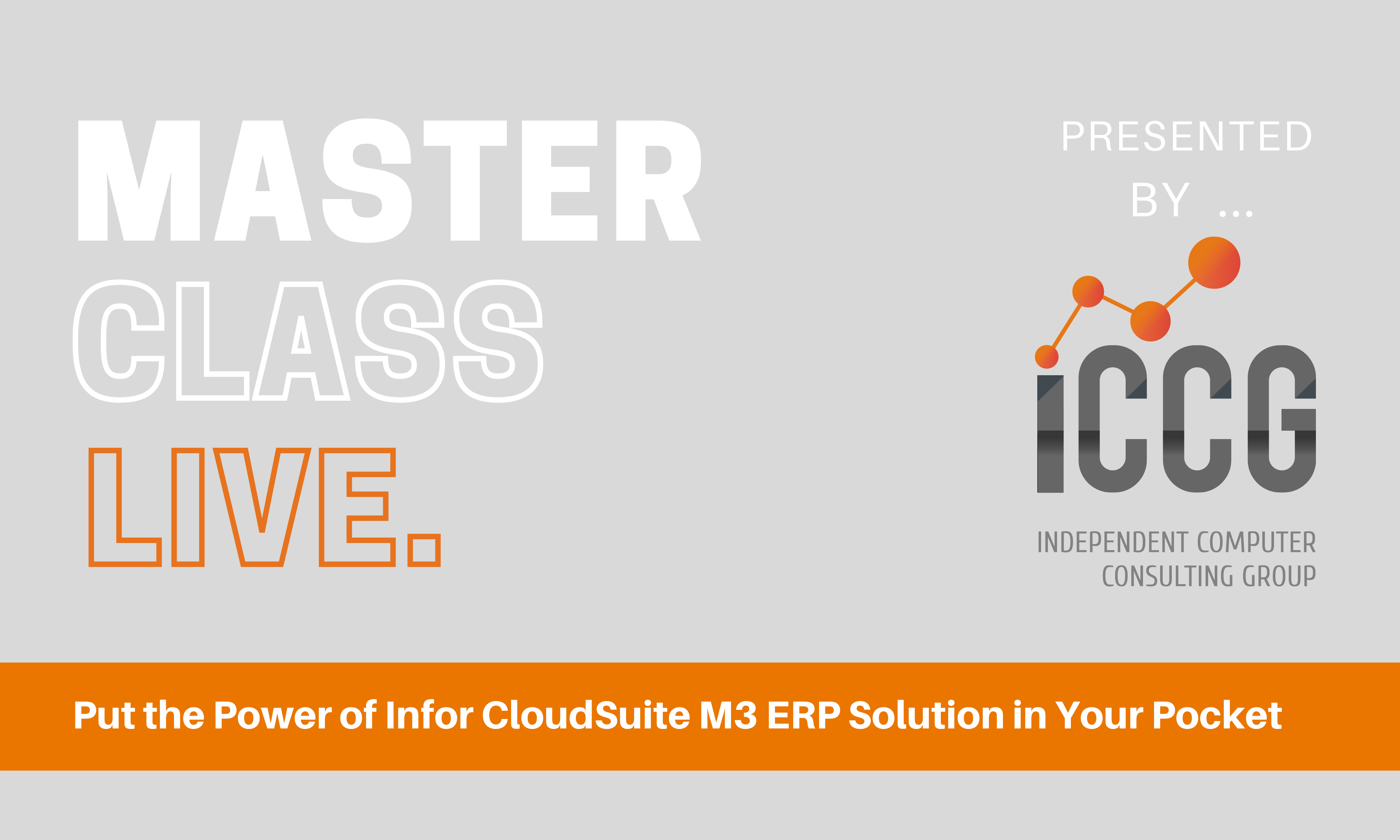 Put the Power of Infor CloudSuite M3 ERP Solution in Your Pocket
Leveraging Infor CloudSuite M3 ERP Solution and Infor Factory Track to Increase efficiencies in your warehouse and shop floor

Join ICCG as we present a 30-minute Master Class … where you will have the opportunity to see a demo of Infor Factory Track in action. You'll gain valuable insight from our work with multiple customers and we are ready to share our knowledge with you.

Maybe you are curious on what it takes to implement, administrate functions, or compare Lawson Warehouse Mobility, and Infor Factory Track. Bring your questions because now is the time to implement this Cloud-Based WMS and shop floor tool and we would like to help you get there!