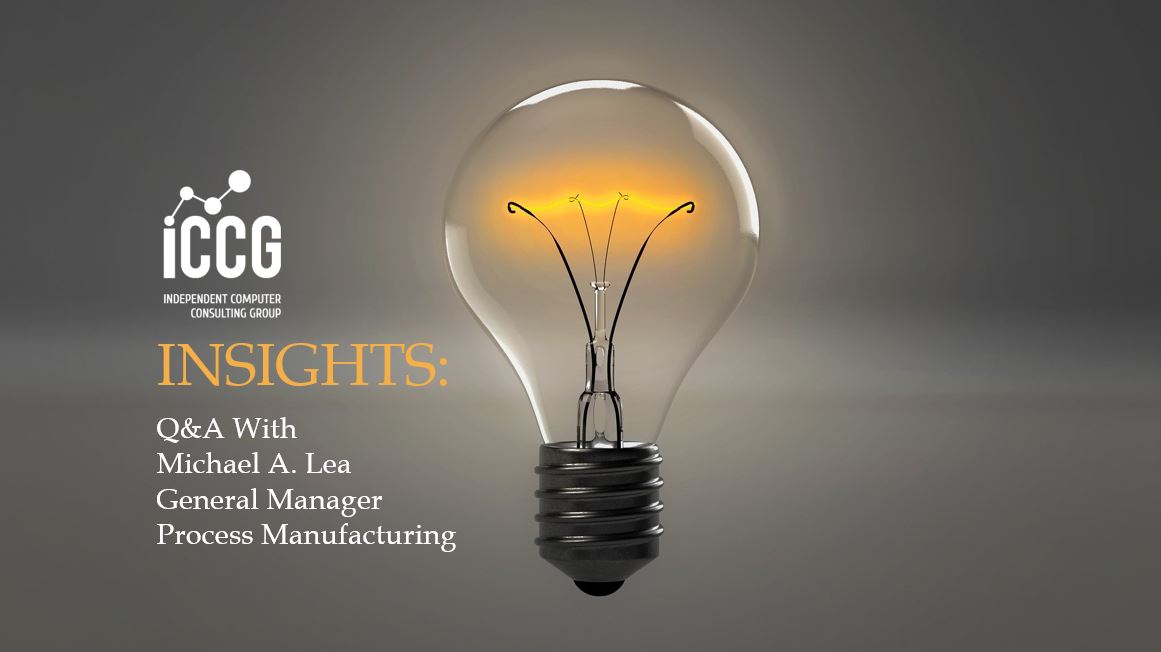 Michael A. Lea is a 25-year technology veteran who has demonstrated strong consultative sales management and leadership qualifications, and continues to remain a thought-leader about advanced software and business solutions designed to meet the diverse and rapidly evolving business demands of his clients
He has held various positions of increasing responsibility such as Senior Technical Sales Consultant for Infor, VP of Sales & Business Development for Coolearth Technologies, and most recently as a Consultative Sales Executive for Bora Enterprises.
Q. Supply chain visibility is so essential for a manufacturer to manage the customer service levels. How do we bring transparency and traceability in supply chains?

A. The priority and goal for any process manufacturer is to have complete lot tracking and traceability. This is commonly referred to as the "genealogy" of all raw materials, resources, and assets that enter a facility, and remain within the four walls of the facility until it passes through the facility as a final product or goods.
Real-time, accurate data and visibility are a necessity. The OTC (Order-to-Cash) systems and solutions must be closed-loop and work in conjunction and seamlessly from customer order/demand through the PTP (Plan-to-Produce), the manufacturing process (including vendors, suppliers, and co-packers) and then finally shipping, distribution and logistics.
As a consultant I'm frequently asked what is the main pitfall towards achieving transparency and traceability? This is a hard question and a huge consideration for manufacturers as each situation is different and unique. It's one of the first things we address in our strategic consultation.