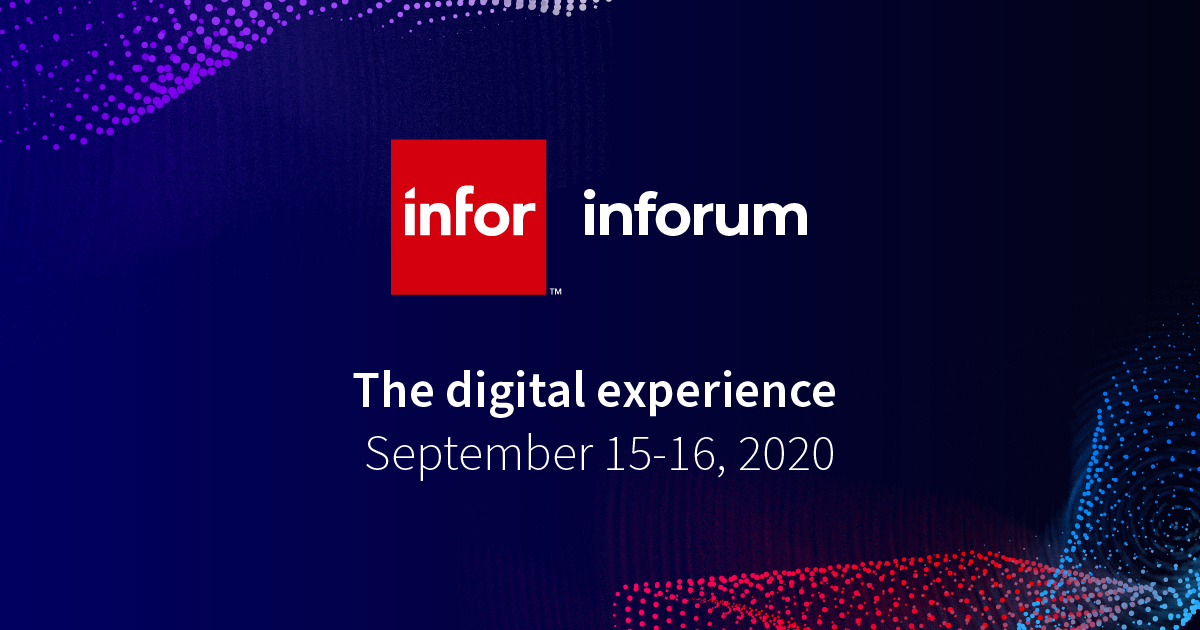 Inforum, Infor's flagship event for customers, partners, and special guests, is being reimagined as a digital experience rather than the traditional in-person conference for this year. It's scheduled for Sept 15-16 with a mix of on-demand and live sessions that includes customer stories, networking opportunities, product roadmaps, and industry insights.
The theme of "Unprecedented Challenges. Real Opportunities" encapsulates the premise that will be showcased through the event: Despite the extraordinary circumstances individuals and businesses are facing today, the future holds opportunities. Technology will be a catalyst for recovery and reimagining. Attending Inforum will help your enterprise prepare for the next normal. Supply chain planning, facility maintenance, team collaboration, direct distribution to customers, contactless hospitality, digital retail, niche manufacturing, and patient-centered healthcare are among the hot topics coming up.
Learn more about this digital event.