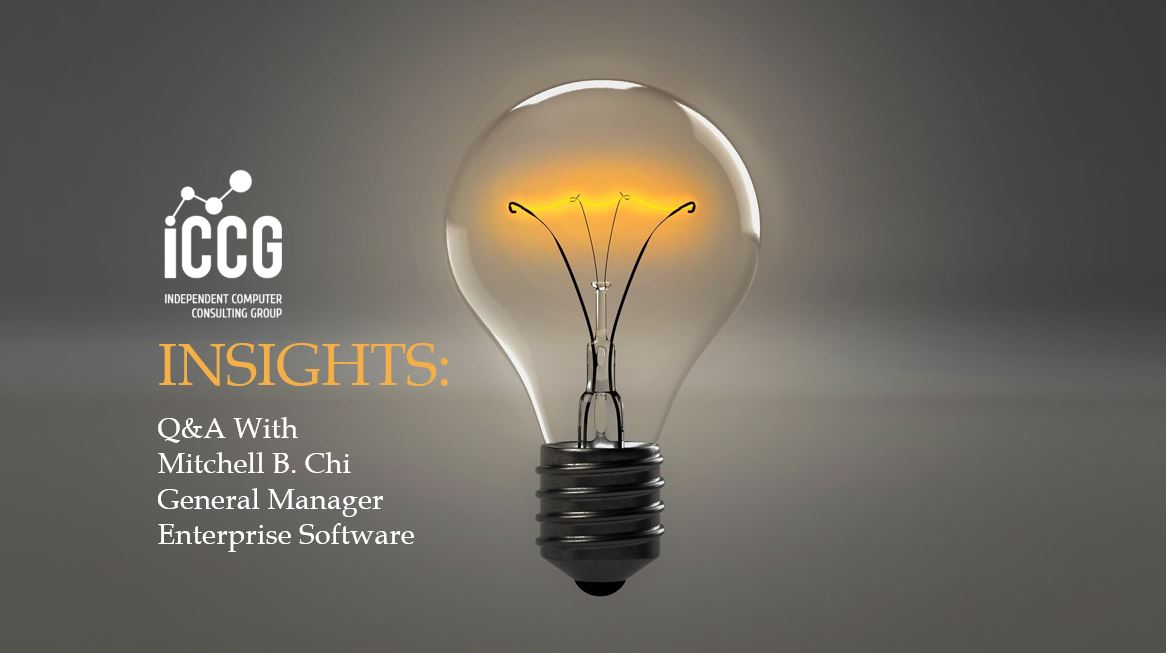 Since 1983, Mitchell B. Chi, CPA, MBA, and General Manager - Enterprise Software, has worked with many Fortune 500 companies and hundreds of fast growth start-ups in designing low-cost agile business systems to stay ahead of the competition. He has authored numerous white papers, been a keynote speaker at national conferences, and continues to advise companies in building a "strategic vision with tactical results".
Mitchell held executive positions with PriceWaterhouse, Goldman Sachs, Oracle, Infor, and 11 successful start-ups. A technology company he founded, MicroSage, won Small Business of the Year from the Small Business Administration. The next year MicroSage was awarded Minority Sub-contractor of the Year from the Department of Energy.
Mitchell is a dynamic and passionate speaker on many topics, especially how to stay relevant in today's economy by empowering technology.
Q. The United States has depended on overseas manufacturing for many of our products which, in times like the current pandemic, has created a supply chain breakdown leading to stock out situations. In response to that do you think companies will focus on bringing more manufacturing back on shore to address this problem?
A. In the 1990's, America sacrificed quality, availability, and brand loyalty for shareholder value, top line revenues, and acquisitions. The consumer was complicit in this, as they also sacrificed quality for price.
Fast forward to our current global quarantine and staying alive times. I believe the manufacturing reboot will be organic and with a huge "Buy America" movement, A.C. (After Corona). The US has a significant inventory of idle factories, the highest unemployment in history, and many families continue to be worried about basic commodities. Consider this: If there was a 10% increase due to "Buy America" that's $2.15T of the US GDP of $21.47T. The trickle down could be as high as 5x or $10.75.2T from real estate (commercial and residential) renovations and durable goods to services and even, entertainment.
Supply chains are the most fragile in the "first leg", raw materials to finished product inventory. Currently, with supply chains stressed, US based, leading companies are developing plans to fortify as much of the "First Leg" back to America. The answer is not hard assets and labor alone. Flexible and agile technology is core to any tactical execution.