Independent Computer Consulting Group (ICCG) a Global Information Technology Solutions Provider for the Enterprise today announced the appointment of Annette Cunningham as Chief Operating Officer – EMEA, effective immediately. Cunningham previously served for 4-1/2 years as a Regional Vice President of Sales at Infor managing a team of industry-leading sales people and channel partners. As COO, Cunningham will lead ICCG's efforts to expand its software consulting and implementation footprint into Europe, the Middle East, and Africa.
"Annette's track record demonstrates that she brings the right blend of strategic vision and strong leadership to continue ICCG's upward trajectory and assures that ICCG will be well positioned to execute on its strategic plan for EMEA expansion," said Shiv Kaushik, Founder & CEO of ICCG. "She has demonstrated a strong aptitude for managing consultative relationships in fast-paced technology environments and we are excited to welcome her as a key member of our team and are confident her diverse background will be a tremendous asset to our company, our clients, and our partner, Infor."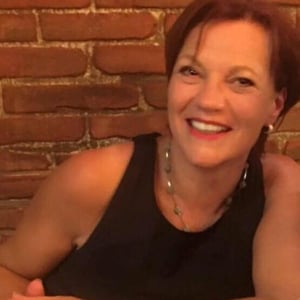 "It's an incredible honor to join ICCG. In my previous position with Infor, they have always been known to provide outstanding consultative talent and implementation services that clients find impact both their operational efficiencies and their bottom line," said Cunningham. "It is this history of connecting companies with the right technology and aspiring to be a long-term client partner that excites me as we begin to expand in EMEA."
ICCG will leverage Cunningham's 30+ years in IT and software solutions sales and sales management including launching new tech businesses in Europe and EMEA, including Saleslogix, and Sage CRM.
She also helped to create, develop, and manage channel partner and reseller programs for large corporate vendors including Infor, Symantec, and Sage. While a General Manager for Sage CRM, Europe, Cunningham was the only female on the Board of Directors and managed a staff of 120 with full P&L responsibility. She was voted in the Global Top 100 Women of the Channel in both 2017 and 2018.
"Annette has demonstrated her expertise in managing people and operations for many years," said Balachandran Anantharama, Senior Vice President, ICCG. "Her rich experience with enterprise software solutions as well as the Industry expertise in Fashion & Apparel, Food & Beverage, and Manufacturing vertical markets, make her an invaluable asset as we grow and work together with our strategic partner, Infor. These skills will continue serving Annette and ICCG well in this new role."