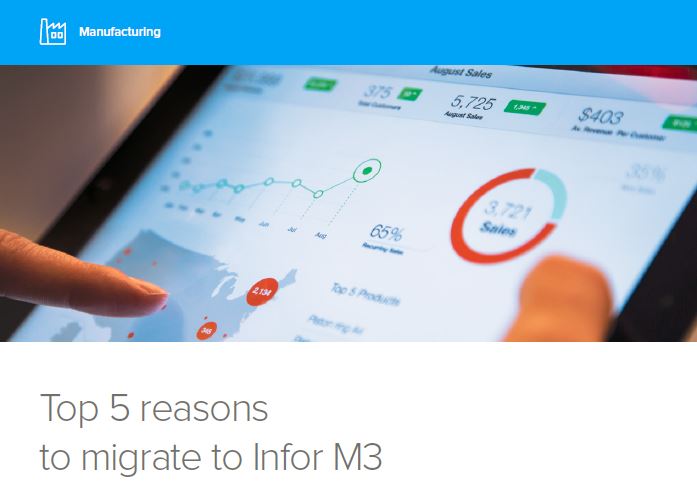 This latest release of M3 creates a great option for Infor customers on older ERPs to move to the most powerful
solution for Process Manufacturers. With the flexibility of deploying on-premise, or in the cloud, Infor M3 can meet
the needs of nearly any size process-manufacturing customer. Infor Consulting Services is available to help make
your migration fast and economical, while also assisting you in minimizing or even eliminating any customizations
you may have had in your older solutions. If your current ERP appears to be past its shelf life, now is the time to investigate all that M3 can provide for you.