The role of the CFO has changed dramatically over recent times and will continue to do so. The modern CFO is now emerging as a key enabler in creating a more 'dynamic' finance function that can react to ever changing demands from both internal stakeholders and external customer, suppliers and partners. In addition to the traditional responsibility of 'managing the finances' of the organisation, the CFO is now increasingly engaged with activities such as strategy formulation and business transformation projects.
There are inevitably some barriers to achieving a truly dynamic finance function. Here is a list of the most common barriers encountered when undertaking a finance transformation initiative:
Functional silos – Departments working in isolation causes a lack of cohesion and can result in poor communication, reduced efficiency, duplicated effort and inconsistency with business reporting and analytics.
Access to capital – Capital is often a scare resource within organisations and competition to secure it can be fierce. Consideration should be given to moving from a capital based spending model based on traditional return on investment calculations to a revenue based spending model.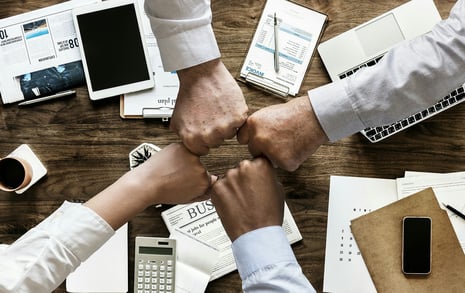 Technical debt – It is often prohibitively costly and complex to maintain and update internal finance systems. There is an option to outsource this burden to a specialised cloud Software as a Service (SaaS) provider.
Culture change – No significant change initiatives are pain free. However, becoming 'set in our ways' and not fostering a culture of change within the organisation will become a potential barrier to a dynamic and effective finance function.
Mis-aligned incentives – Unless there is a clear vision and consensus across the organisation for any business transformation initiative, the chances of its success are greatly reduced. The Senior Management Team must be the champions of these initiatives and clearly communicate the vision and plan amongst stakeholders.
Lack of connection – Disparate and unintegrated systems and processes are a common barrier to finance transformation projects. The systems employed should work seamlessly together to avoid duplication of effort and creating different silos of information.
A research published in June 2022 by Deloitte in its "Crunch time"series for CFOs - A series on digital technology and transformation in finance - highlighted the most relevant barrier to becoming a dynamic finance operation:
Mindset and cultural shift: 34.8%
Functional silos: 25.9%
Lack of connection: 12.2%
Access to capital: 12.6%
Incentives aren't aligned:7.9%
Technical debt: 6.6%
How can Infor SunSystems help?
The SunSystems Cloud solutions have been designed to reduce the potential barriers in your finance transformation journey by incorporating the following key features:
A true Software as a Service (SaaS) cloud based solution. All infrastructure, security, support and business continuity services are included. Regular functionality updates are provided. The 'technical debt' burden is removed from your organisation and handled by expert specialist global teams.
A SaaS pricing model that avoids the need for large, up-front capital expenditure.
A fully integrated solution covering core financials, fixed assets, corporate allocations, sales/purchase order processing, reporting and analytics.
Social business collaboration tools via Infor Ming.le. Remove silos by allowing your departments to communicate and collaborate effectively.
Learn more about how ICCG can help. Questions about how ICCG can help you? Let us know here.