Just as companies must transform to meet today's challenges, the software vendors they rely on must also mutate their products to become a better fit for the next generation of organizations. And that's happening with ERP. From my perspective, here are the seven ways ERP is evolving, along with my tips for selecting an ERP vendor.
1. Extensibility And Integration
If it's fair to say that the top priorities for software today are flexibility and ease of use, then the future direction of ERP fits the bill. I think we can expect ERP systems to become easily extensible platforms that match the business processes of individual companies and deliver the ability to build extensions in whatever technology people like — without users needing to understand the workings of the ERP itself.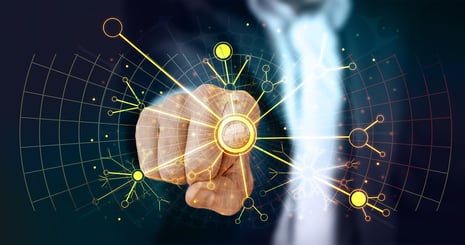 Rather than coding, I believe we will soon be able to extend and integrate ERP using technologies we know, then use the APIs and extensibility toolkits to reach in and out of it. There will also likely be a high degree of integration with the productivity tools that people already use, like Teams, Slack and Zoom.
2. Human-ERP Interaction
You can't do everything from within an ERP anymore with its monolithic UX of hundreds of menu items, thousands of screens and millions of interdependent fields. However, what used to be an invasive, complicated system with a UX and processes that nobody understood — and where users went to start a transaction — is set to evolve into a pervasive, easy-to-use, self-driven tool that starts with an analysis, then invites the user into a conversation.
3. SaaS: A Question Of "When" Not "If"
The global ERP software market is projected to reach $66.38 billion by 2026. From our experience, lots of companies are aggressively perusing digital transformation, and at a much higher speed than expected.
I can't see any drawbacks to an all-SaaS approach. As long as you have 99.8%-plus uptime, it's not a question of if, but when you'll be moving to the cloud. Hybrid will remain for a while — as a stepping stone for companies worried about security — but every business could eventually move entirely to subscription-based cloud solutions.
4. Vertical-Specific Standardization
We could expect to see initial implementation fast-tracked through automation and the use of already proven industry standards through pre-configured vertical-specific solutions. A lot of companies are looking at this, and many are already promoting this standardized, templated solution. Just like using templates in other areas of life, it's quicker, easier and more cost-effective.
5. Software Up, Services Down
In my view, the balance between selling software and services will change for vendors, at least those selling vertical solutions and templated implementation models. Professional services is not a scalable model, and the margins aren't very high. So, these software vendors will likely focus more on selling products and increasingly less on selling services, with any post-implementation work delivered through partners.
6. Re-Architecting Versus "Lift And Shift"
If you really want to make sure you get all the benefits from a multi-tenant cloud solution — operational efficiencies, customizations, integrations, extensibility and in many cases UX — you need a solution that's architected for that specific deployment scenario.
If you do a "lift and shift" on a hosted solution, you will still have your legacy customizations brewing away, so you'll always be faced with the same problems, and you'll still need to go through the test phase to make sure everything works when the vendor updates.
7. Greater Understanding Around AI Hype
Although we've been on the AI hype bandwagon ourselves, and we talk a lot about automation, I think AI is over-hyped. From my perspective, it's not really "intelligence," just math. You can do a lot with machine learning, but also a lot without it.
For me it always starts with a use case — if you don't understand the problem you want to solve, then AI, specifically machine learning, cannot solve it for you, and nor should you believe the results it gives you. You need to look at the different business processes that run inside each company and find a way to automate those. In some cases, that's with machine learning, in others, it can be done without using AI-related technologies.
Does Your Vendor Walk The Talk?
In its guide for selecting ERP software, Deloitte references many of the elements of ERP's evolution that I mention above and poses the question: "With marginal functionality differences between platforms, how can organizations take a more progressive approach to ERP selection for core financials?"
My answer to that is simple: Look at the vendor's product strategy and see if they're walking the talk. Make sure their statement of direction and product road map truly reflect the vision they promote through their marketing.
Overall, ERP is set to evolve and change to fit the needs of users and their business goals. Tech leaders should keep an eye out for these trends as we continue to experience seismic shifts in the market.
Learn more about how ICCG can help. Questions about how ICCG can help you? Let us know here.