Addressing the five common worries SMBs have over digital technologies
Digital technology is a hot topic in the IT world today. The media is buzzing with tales of total transformation occurring in a wide range of industries, from ride sharing in the automotive industry to the influence of Amazon® in the retail industry. Whenever such an abundance of hype arises around a topic, misconceptions inevitably creep into the dialogue. A common misconception plaguing small to medium-sized businesses (SMBs) is that their size may hinder them from joining the ranks of the digital-enabled.
This is far from true. SMBs can engage in digital strategies as well as any company. In fact, the SMB's size often provides advantages, such as greater agility. In this paper, we address some of the common worries SMBs express and explain why digital technologies are essential for any growth-centered company, no matters its current size.
How do you identify the obstacles?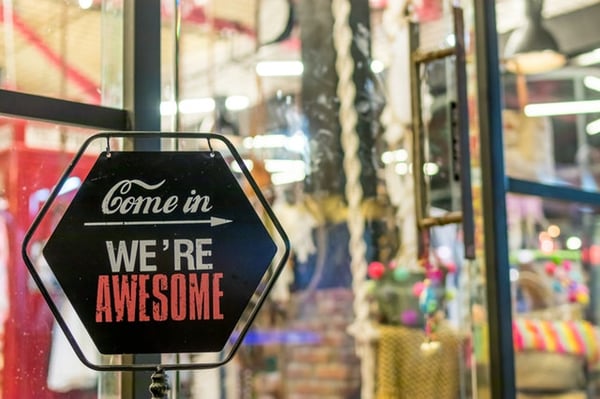 Here we will dispel five common worries that can get in the way of SMBs adopting digital strategies. We will also reiterate some essential elements of success which growth-focused SMBs can use to formulate an effective plan.
The US Small Business Administration defines a small business as "an organization with fewer than 500 employees." That can encompass anything from a metal fabricator making custom accessories for a motorcycle dealer to a seamstress who is making costumes for a local dance troupe. The range of business models, products, and services offered by SMBs are as diverse as the company founders
and owners.
According to the Small Business Administration's office\of advocacy, there are nearly 30 million SMBs in the US (compared to 18,500 enterprise-size organizations). SMBs employ 47.8% of US workers, and SMBs have been credited with adding up to 1.4 million new jobs to the economy every year.

In Europe, the small-to-medium sized enterprise (SME) is identified as an enterprise with fewer than 250 persons. SMEs account for around two-thirds of total employment in the European Union, ranging from 53% in the United Kingdom to 86% in Greece. SMEs contribute 57% of value added in the EU, according to Eurostat, Structural Business Statistics.
If you have questions, ICCG has answers. Schedule a complimentary consultation.
---