Whilst ERP (Enterprise Resource Planning) is the business management tool used across the organisation, a manufacturing execution system (MES) software is exclusively designed to be used in the factory environment to orchestrate, trace, record, and monitor the entire manufacturing process, from raw materials to semi-finished and finished goods.

Positioned as an intermediary layer between Enterprise Resource Planning (ERP) and process control systems, an MES empowers decision-makers with crucial data, enabling them to enhance plant floor efficiency and optimize production.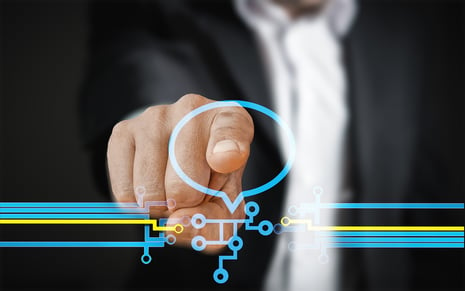 ISA 95 Model
In the ISA-95* model that defines the integration of business and manufacturing processes, MES is the functional layer (level 3). Each level represents a specific scope and function within the manufacturing enterprise. Here is a description of each level:
Level 0 - This level deals with the physical processes that occur on the plant floor
Level 1 - At this level, we have the basic control and supervisory functions
Level 2 - This level is focused on supervisory control and data acquisition (SCADA) systems that gather data from multiple Level 1 controllers
Level 3 - At this level we find the MES software that integrate the data from various sources
Level 4 - The highest level of the ISA-95 model represents the enterprise's business planning and management functions
In summary, the ISA-95 model defines a hierarchical structure with five levels, each serving a specific role in the integration of business and manufacturing processes. It ensures seamless communication and data exchange between the different layers, enabling organizations to optimize their production efficiency and align their operations with broader business goals.
Through this tight integration, MES software is uniquely able to provide the real-time visibility and control of shop floor operations that manufacturers need to achieve digital transformation in manufacturing.
If you are interested in acquiring an MES solution, here are the core functionalities it should include
The functional scope of MES has had various definitions and we sometime hear of a second acronym, MOM (manufacturing operations management), which can be confusing. However, in 1997, MESA (Manufacturing Enterprise Solutions Association) produced a definition of the core functions of a comprehensive MES, which to this day is widely considered as standard:
Operations management and scheduling

: Planning and optimising the execution of work orders from your ERP based on priorities and availability of resources (i.e., labour, material, machines, tools).

Dispatching production units

: Directing the execution of work orders from your ERP through workflow, routing, and material handling.

Resources allocation and status

: Allocating labour, material, and machines according to your schedule. Monitor and record usage and status throughout the execution of work orders.

Process management

: Monitoring the process and ensure a constant bidirectional flow of data between the shop floor and MES to enable real-time adjustment and corrections, either automatically or through the intervention of operators.

Document control

: Ensuring the correct product documentation is used, health and safety procedures are followed, certificates are produced, etc.

Production tracking and genealogy

: Creating a full history of the product, from raw material to the finished product, including movement of material on the shop floor and rework. Track by lot, batch, or serial number to meet quality requirements and facilitate product recall management.

Data collection and storage

: Enabling data to be collected automatically, semi-automatically, and manually from various sources, quality checks, job status, labour, inventory consumed, machine stops, etc. Drive decisions on the shop floor with real-time data.

Quality management

: Managing product and process quality, implementing the quality control plan with in-process quality control, track quality deviations, and manage exceptions.

Labour management

: Tracking worker schedules, qualifications, and authorisations to optimise labour management.

Maintenance management

: Identifying issues with equipment before they cause breakdowns, plan preventative maintenance, enable predictive maintenance, and ensure instant visibility of assets and tools availability to planners.

Performance analysis

: Measuring performance with standard KPIs and provide insights in historical data to drive continuous improvement.
And, as always, contact ICCG to help provide you with insight and information. Please schedule a complimentary consultation to look over your questions.