By Guy Courtin - Vice President Industry & Solution Strategy, Retail and Fashion at Infor Retail
Abandon all hope, all ye who enter stores. Consumers are taking their shopping online, and there's no turning back. Or is there?
For all the hype and horror-stories concerning retail's physical demise, data shows that only about 10% of all U.S. transactions came through e-commerce in 2018. While it still accounts for just a small portion of all retail sales, e-commerce continues to grow at a steady rate of about 8% per quarter. Bottom line, physical stores still have a prominent role for retailers and will continue to do so for a long time.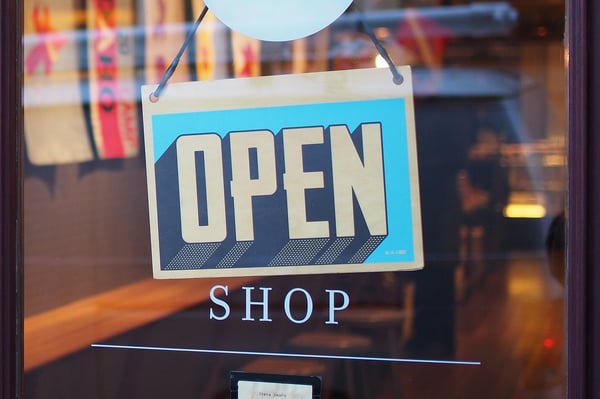 But we can all agree that the way stores look and the way customers interact with them will continue to evolve as e-commerce continues its rapid growth. There's no going back days of the general store that carried everything from penny candy and groceries to clothing and farm products. Consumers will continue to ask and expect more from their brands and retailers. And we'll continue to see the distinct boundaries between physical retail and e-commerce melt away. So what does the future look like? And what role does the supply chain play?
There will be more flexible and automated small format dispensers
What do Best Buy, CVS and Uniqlo have in common? Vending machines. Most commonly found in major airports, these next generation vending machines are an example of how retailers are working to expand where consumers can purchase their products. Vending machines are no longer simply for snacks and sodas. While retailers cannot be everywhere, they can have small amounts of inventory, within vending machines, that are accessible to consumers. The trick for retailers and brands is to determine what geographic locations are the most cost effective. Where is there the most foot traffic and which locations are most effectively replenished? Those retailers and brands that solve that equation stand to grow revenue but also brand awareness.
Traditional brick and mortar will be geared to customer and brand bridging
A rise in the (vending)machines by no means will replace traditional brick and mortar. Just like eCommerce has not eliminated stores. However, stores will continue to evolve in a different direction. Just look to the banking industry where brands such as Capital One are "reimagining" banking turning their banks into coffee shops. Or high-end retailers such as Nordstroms and Saks who have always looked to bring more experiences to the shop – salons, coffee shops to name a few. Stores and brands will continue to find avenues to grow their relationship with their consumers. Consumers will still conduct close to 90% of their transactions in stores, but what can these stores do to keep this number high?
Physical touch points with customers will see inventory flow in both directions
As e-commerce numbers move past 10% in total retail, the flow of inventory will continue to grow. What do we mean by this? The increased flow of inventory is not simple the outbound inventory, but the inventory coming back. It truly becomes a two-way stream of inventory. Retailers and brands are well versed in the outbound portion of their supply chains – how to get product to store and direct to consumer. What they still struggle with, how to handle the return flow? As more transactions are done virtually coupled with more retailers offering much more lax return policies (in hopes of greater customer loyalty) the new challenge for these brands will be how to manage the returns side of commerce. How do they manage their stores and labor? Their warehousing? And which retailers leverage this as an opportunity to make their customers happy and which still see this as a necessary evil in retail.
Retailers will focus on how they can better leverage labor to meet changing customer needs
Amazon is inundating the airwaves with their Amazon Go stores, stores that will not have cashiers. As we mentioned above, the store of the future will see a stream of vending machines being added to the overall equation, but there is still a need to restudy how labor is leveraged with stores…as well as in the warehouse and delivery functionality. The store of the future will require a labor force that is more attune to the end customer, better trained to creating brand stickiness and better trained in the nuances of the modern consumer needs. The need for greater labor will not be limited to the store, but as more retailers look to leverage their warehouses and even at the manufacturing facilities to fulfill orders. This carries over to delivery. Look for brands to consider leveraging their own labor to perform product delivery, to ensure they protect their brand image. High end retailers such as Louis Vuitton are looking at providing their own "white glove" delivery for products. Ensuring that their brand image is upheld throughout the retail journey.
Stores will look differently in the future. Why? We as consumers are placing greater demands on retailers and brands. As consumers we are also growing in the height of our powers in terms of the retail relationship. Savvy brands and retailers will continue to work on transforming their stores and their supply chains to not only meet but exceed our needs.
Of course, that's not to say there isn't hope for retailers today. Many have the raw ingredients to begin this journey toward the future right now. But as we've seen, the industry and consumers don't have much patience for retailers and brands that fall behind.
Learn more about how ICCG can help you? Let us know here.