Stop and think about a day you could go without your smartphone. You are checking your calendar to see when or if that is even possible. And yet you may not realize that checking email, texting your doctor or tracking your children's usage is only part of the life your smart device breathes into you. Last year, Americans made almost 30% of purchases through a mobile device. Next-day and same-day delivery created a market for mobile shoppers and retailers are responding.
The one where the market creator remains the market leader
Amazon, the retail Goliath, created the market for instant gratification with its online presence and product availability.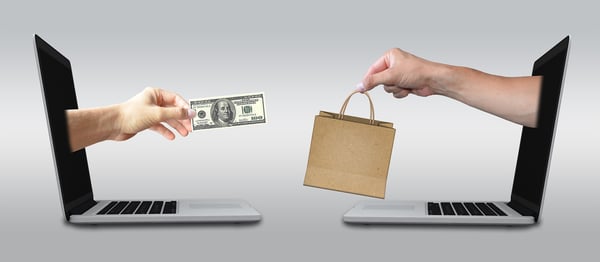 Fast delivery with endless brands and products remove the need for the everyday consumer to visit their local grocer or department store when they are in a pinch. Online retailers like Amazon deserve most of the credit for the boost in e-commerce sales, increasing to 14% in 2018 which is up from 5% in the late 1990s. Yes, technology is a big player, no doubt. But without creating the market, there is no market. So which came first? The chicken or the egg? Either way, you can have an omelet for breakfast within two hours thanks to same-day delivery.
To read the complete blog on our partner Infor's website, click here.
Learn more about how ICCG helps our online retail customers. Questions about how ICCG can help you? Let us know here.