Each year ICCG, sends members of its US executive and sales team to Inforum, Infor's annual technology and applications forum. This event is for current and prospective customers looking to drive efficiency and learn more about how to get the most from their Infor investment.

"Inforum is always an event I look forward to. In fact, this was my 14th consecutive year attending," said Balachandran Anantharama, Senior Vice President. "When I look back on my first Inforum to this last one, it is a living testimony of how much Infor has evolved as an Enterprise Software provider from its Leadership, Solutions, Technology, Customers and the Partner Ecosystem."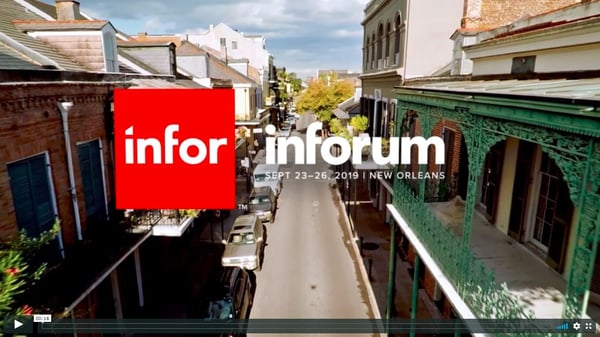 Inforum 2019 didn't disappoint providing an opportunity for ICCG to connect with customers, industry leaders, and Infor team members. It was an opportunity to connect with so many ICCG customers that they have supported over the years for multitude of Infor's Enterprise solutions –from Infor M3, Infor LN, Infor Cloud Suite Industrial, to Infor PLM solutions, Infor XA and LX, and more. It provided the chance to connect back with their customers' journeys as they leveraged the power of Infor solutions and understand what transformations they have undergone as a result.

Read the press release. Would you like to more about how ICCG can help you get more from your technology investment? Let us know here.