Independent Computer Consulting Group (ICCG) a Global Information Technology Solutions Provider for the Enterprise announced today that it has brought on board Mitchell Chi as General Manager for Americas for the Fashion & Retail and Manufacturing verticals. Mr. Chi, former Senior Director - Retail and Fashion at Infor, joins ICCG bringing with him a rich and successful career in fashion, retail, and manufacturing and distribution. He's a multi-talented, industry veteran with experience at Price Waterhouse, Goldman Sachs, Garan International, Oracle, and a wide variety of retail, finance and manufacturing enterprises and startups.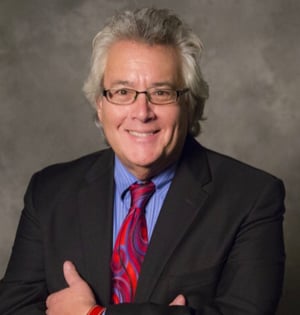 ---
"Mitchell is a proven visionary and industry disruptor. He brings world-class experience to an already great team and will have an immediate and profound impact on ICCG's growth," said Shiv Kaushik, Founder and CEO of ICCG. "He shares our conviction that manufacturing and distribution is not innovative enough in meeting the needs of the 21st century customer, and he's here to help us build ICCG into the preeminent, outcome based technology provider in the industry."
"ICCG is investing to grow its presence in the Fashion and Retail and Manufacturing world globally and adding of experienced campaigners like Mitchell to our team with his experience in the world of consulting for technology solutions enables us to position Infor's Industry ready solutions and help customers realize higher value from their investments in technology solutions," said Bala Anantharama, Senior Vice President, ICCG.
"The greatest technology companies are those that find a way to think strategically, execute tactical and provide measurable business outcomes for their customers." said Mr. Chi. "Transformation is an overused term these days, successful companies adapt daily to evolving market demand, while challenging the status quo with innovation and purpose."
At Infor, Mr. Chi was a top sales professional in driving early adoption of Infor CloudSuite offerings in the service lines, retail and fashion micro-verticals. Before that, as Executive Vice President of Electronic Ink, an ERP design consultancy, he pivoted the company into new markets, managing a team of sales and marketing professionals executing strategic initiatives for user centric ERP software redesign. (Electronic Ink is now part of Capgemini).
Prior to joining Electronic Ink, Mr. Chi served as the Senior Vice President, Life Sciences at Health Market Science, an advanced Artificial Intelligence and Machine Learning firm serving pharmaceutical and medical device manufacturers. Mitchell was a luminary for transparency in life science marketing and practitioner compliance.
---