Independent Computer Consulting Group (ICCG) a Global Information Technology Solutions Provider for the Enterprise today announced the appointment of John Greenaway as Chief Revenue Officer – EMEA, effective immediately. Greenaway previously served as a Channel Director at Infor for the last 10 years, where he was responsible for growing revenue across EMEA. As Chief Revenue Officer - EMEA, Greenaway will champion ICCG's efforts to expand its software consulting and implementation footprint into Europe, the Middle East, and Africa.
"John has a long and respected history of building, problem solving, and adapting implementation strategies to a company's strengths and the industry's needs," says ICCG Founder & CEO, Shiv Kaushik. "We value his skillset and the ethics he represents and know his addition to our team will be an important part of our company's growth and future."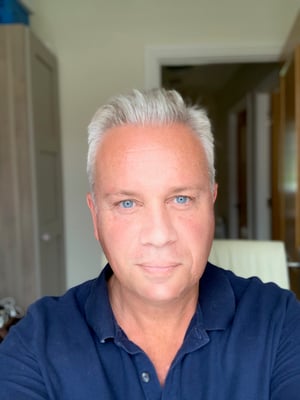 "I'm excited to be joining ICCG when the company is poised for such sweeping growth. This is a great opportunity to be part of reshaping the technology landscape in EMEA by forging new ways to help customers gain greater value from their technology investments," said Greenaway. "ICCG has a highly experienced and motivated team that has been a pioneer in bridging the gap between their current business problems and the solutions that will deliver greater value for their technology investments."
Greenaway's approach has been influenced by 25+ years of experience in technology and ERP environments for companies such as Oracle and Epicor and has effectively managed teams and sold complex, multi geography project rollouts with not only solutions in ERP, but extended solutions areas such as Expense Management, CRM, BI, Analytics, HCM, and Enterprise Asset Management as well.ICCG will leverage Greenaway's ability to sell across many verticals – Fashion & Apparel, Food & Beverage, Manufacturing to both the 'C' suite and senior management levels.
"John has an outstanding talent for being a client advocate delivering measurable results for those he serves," said Balachandran Anantharama, Senior Vice President, ICCG. "I've seen this first-hand with Triumph Motorcycles, the iconic British motorcycle manufacturer that turned to Infor to support their business in achieving a major global transformation of its business system. John spent three years bringing in and managing this account that supports 1600 users across 24 countries."