The modern fashion consumer, often referred to as the conscious consumer, expects more than a transactional relationship with the brands they purchase garments from. They want an authentic, personalized, and seamless shopping journey that reflects the specific context of how and why they choose a brand. These desired brand attributes require control beyond brick and mortar supply and present challenges to the fashion brand's entire supply chain. A label is no longer reason enough to secure a sale. Customers want to know more about the companies from which they are buying, and have developed more sophisticated expectations around the environmental impact, product sustainability, and circularity that constitutes a modern brand experience.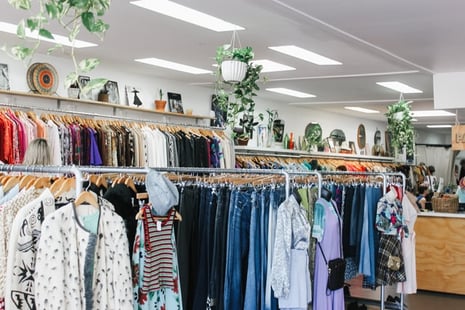 So why does it matter? The shift in demand toward holistic brand experiences is forcing fashion brands to adapt to new circumstances and expectations by creating more resilient, connected, and transparent value chains that deliver on the brand promise, regardless of industry challenges. In a McKinsey fashion report, industry experts Elizabeth Hunter, Sophie Marchessou, and Jennifer Schmidt wrote: "Being on-trend no longer guarantees sales and profitability in the fashion sector," arguing that customer insights are now a crucial facet of entire production process, from design to distribution.
To capture and execute on these customer insights, brands must have a connected and collaborative infrastructure across the value chain. This is no small undertaking, as it requires brands to create and nurture a digital ecosystem that lets partners link systems, processes, data, departments, employees, and other participants from the outside-in to form a unified, end-to-end network. These collaborative networks do more than just address consumer needs, and can help brands create a more resilient and innovative operational strategy.
However, coordinating complex supply chain activity across time zones, trading partners, and information systems remains a challenge for many organizations due to an absence of the right technology. Adding to this challenge is the global health pandemic that has accelerated the need for transformation by disrupting supply chains from source to store, forcing fashion brands to reimagine their business models in order to succeed. Those that are slow to react, unable to change, or don't foresee their inaction leading to their demise will be left behind. For the companies that survive the pandemic, the shape of the post-Covid apparel industry is likely to be digitized, connected, and collaborative.
And, as always, contact ICCG to help provide you with insight and information. Schedule a complimentary consultation to review your questions.