Every retailer is facing a similar challenge. If you are a retailer and constantly feel the pinch from online giants like Amazon and Google, you have an opportunity to gain back control and competitive advantage with more personalized products and services, building that intimate relationship that these giants simply cannot provide.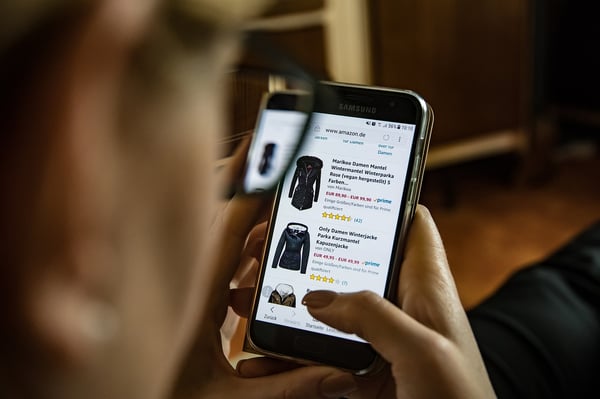 Did you know that 40 cents for every dollar spent online goes to Amazon? Almost 50% shop on a smartphone weekly? 76% of consumers shop on their smartphone with 90% saying that they've made a purchase on their smartphone?
Read this Blog to learn how retailers who are leveraging the power of the cloud and connecting their business with other participants in the value chain will be the winners in the future.
And, as always, contact ICCG to help provide you with insight and information. Schedule a complimentary consultation to review your questions.