Some manufacturers may still be recovering from past economic challenges, but the future is looking brighter, with new opportunities on the horizon. For industrial manufacturers and companies that make industrial machinery and equipment, the potential for growth is vast. Technological innovation, in both operations and IT, will be the key to making this growth a reality.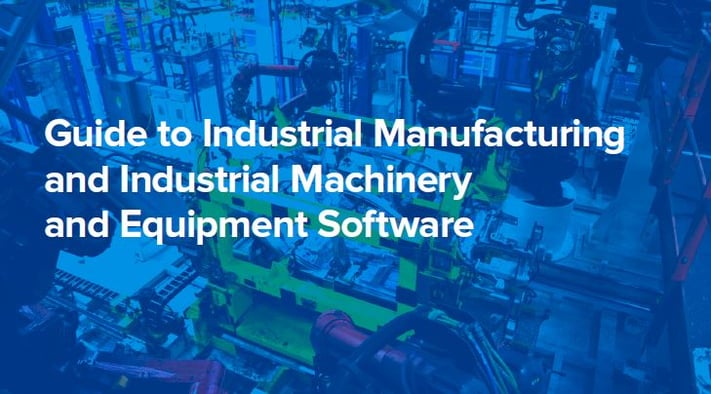 ---
PwC reports that companies that focus on innovation are growing 38% faster than their competition. Within the next 10 years, today's new technologies, like equipment with built-in Internet of Things (IoT) sensors, 3D printing, driverless vehicles, drones, and cloud deployments will be commonplace.
In emerging countries, there is a growing consumer class—and that triggers a need for investment in the public infrastructure. New roads need to be paved. Buildings need to be built. With low energy costs, transporting the necessary equipment and materials to new global centers makes it more attractive for contractors worldwide to bid on these types of jobs. This drives the need for large cranes and paving equipment, material handling equipment like forklifts, and industrial machinery such as generators, pumps, and turbines.
As more emerging countries join the global economy, they fuel increasing demand for industrial machinery and equipment, new facilities and plants, and the logistics to move equipment and raw materials throughout a global supply chain, fed by omni-channel purchasing decisions. Subsequently, these new hubs of manufacturing activity will also require aftermarket services and maintenance.
Your technology choices today need to offer you the speed and flexibility to be prepared. The data-driven, Factory of the Future is coming soon.
Read the guide to learn how the right software can help you build it.