Our strategic partner Rhythm Systems, shared with us a chapter from their newest book, Predictable Results and in turn, we would like to share it with you. This book launched on November 14, 2017.
Please download (Chapter 2) "Win New Customers and Sell More to the Ones You Love," where they discuss how the commitment to strategic planning and thinking can help organizations drive phenomenal organic revenue growth.
Your organization is complex. Learn how strategic planning and thinking can help your organization drive predictable organic revenue growth.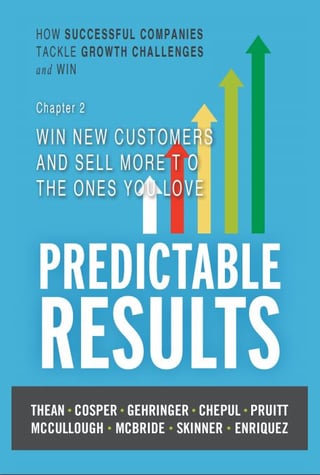 Download the Chapter Now
Chapter 2 from the new critically acclaimed book Predictable Results, will teach you how to:
Develop the right strategic think Rhythm to drive growth;
Strategically plan for development and execution;
Make the right adjustments to achieve your goals.
Download
and read how BioPlus has grown 140% every year for the last 3 years.