Think about this:
81% of consumers in the 2016 IBM Consumer Expectations Study said they would choose one retailer over another based on the ability to see whether an item is currently in stock and if it will arrive on time. Whether online or in store, 72% of shoppers would make a purchase from another retailer if an item is out of stock, an increase from 42% in 2011.
All the while, Amazon continues to disrupt the retail industry with supply chain innovation as it drives consumer expectations toward quicker delivery rates: 72% of consumers now consider the option of two-day delivery a key factor influencing their buying decisions.
This trend means companies can no longer compete based only on the quality of their products; they also must battle on the performance of their supply chains.
Continue reading this blog from our partner, Infor to learn how digital commerce networks can help you deliver online orders on time.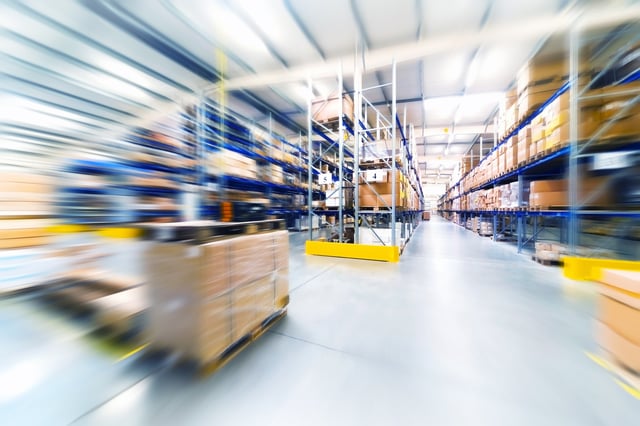 The problem is that far too many companies are managing their supply chains using systems and processes designed decades ago, well before sourcing and distribution networks became global. Today, most companies are operating in the dark, isolated from the data that can illuminate their supply chain end to end.
Today's global supply chains involve a lot of external partners: suppliers, transportation providers, third-party logistics, agents, brokers, banks. These parties all play a key role in on-time delivery, but they are not operating in unison.
Data is often siloed internally in business management or enterprise resource planning (ERP) systems that fail to paint the entire supply chain picture. In fact, 80% of data needed to run a robust supply chain sits outside of a company's walls, locked up in partner systems. These barriers prevent the real-time orchestration of an effective end-to-end supply chain.
Think of data as the new oil. Most companies are getting the "crude oil" out of the ground, but it too often sits in a barrel out in the yard and is not the refined, high-octane fuel required to compete with the Amazons of the world. So supply chains become rigid and reactive, forcing businesses to make tough decisions with limited information about sourcing, manufacturing, shipments, and business partnerships. Such decisions could jeopardize customer relationships if expectations are not met.
But now, a new category of cloud technology has emerged that combines a vast multi-enterprise partner network with software that unites sourcing, manufacturing, logistics, and finance on a single global platform. These integrated systems allow companies to see and control what's happening from the shipping docks all the way back to where products are sourced from the other side of the world.
On a single platform, when something changes or goes wrong — a purchase order, a factory production line disruption, a shipping strike — a universal ledger is updated, and all parties across the supply chain can immediately access that single version of informational truth.
What's ultimately exciting about the future of supply chain management is the opportunity for digital collaboration, for companies to learn best practices from each other through greater connectivity and information transparency. Such networks can enable real-time collaboration on production plans and forecasting, and quick responses to real or potential disruptions.
That's the ideal. The truth is that many companies have yet to reach that nirvana. A recent Gartner study shows 52% of companies still struggle to bring together end-to-end processes across their supply chains. Further, being able to accurately forecast timing and demand was the No. 1 concern for companies, and lack of visibility rounded out the top 5.