Philadelphia, PA – June 20, 2018 -- Independent Computer Consulting Group (ICCG), a Global Information Technology Solutions Provider for the Enterprise announced that it has been selected as the Infor M3 implementation partner for Nassar Al Refaee Trading Company (NRTC).
NRTC is one of the Middle East's leading importer and exporter of fresh fruits and vegetables importing more than 400 tons of fruits and vegetables from the Middle East daily, in addition to sourcing fresh products from Africa, Australia, Europe, North America and South Asia. With more than 40 years of dedicated experience, as a family business comprising several departments and a staff of more than 1000 employees, working in 9 different companies in addition to 11 locations within Dubai central market.
NRTC has an excellent supply chain and perfectly working systems and processes that ensure the produce is delivered in fresh condition and fine packaging to its customers at a highly competitive price. Traceability System leads to control the coordination of the whole supply chain from production to distribution of the fresh products. While the concept of traceability is relatively recent one, this has become a key element of NRTC when dealing with fruits and vegetables safety, in technical terms and to safeguard customer service. We are focusing on the process in which products follow through the supply chain & reverse process which allows products to be traced back up the chain. Traceability remains the responsibility of our company, which is extended throughout the whole supply chain.
"It is with this in mind that we adopted Infor's M3 ERP Best-in-Class enterprise system as our business solution to integrate all of our critical processes. We also engaged ICCG as our implementation partner to hand hold and help us in getting the strategic implementation successfully supported," said Mohammad Nassar, Managing Director, NRTC.
"ICCG is extremely happy to be working with a world-class food & beverage distribution company in the Middle East such as the NRTC Group, supporting their Infor M3 Implementation. We are leveraging our long history and experience with Infor M3 ERP Solution supporting other manufacturing and distribution companies world over to ensure NRTC implementation is a success," said Shiv Kaushik, Founder & CEO for ICCG.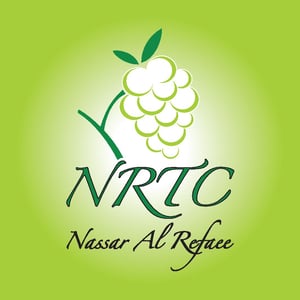 ---