MASTER SERIES FOR MANUFACTURING: Part 1 - A webinar designed to share a knowledge base for manufacturing sciences & technology and applications to improve production performance.

As we hear more about Industry 4.0; Industrial Internet of Things, and The Digital Factory, it might be a good time to reflect and develop a "Common Language" as it pertains to the word "Manufacturing."

Since every word has specific meaning, we should ensure that terms such as "Manufacturing" and "Manufacturing Technology" are understood and articulated with a shared language.

This effort could also serve a very useful purpose as we review the developments in the past century and plan ahead for future ones.

"Manufacturing" is the REPETITIVE use of an organized collection of Physical processes, Information Processes and the combination of the two to achieve the "Product" at the required quantity, quality, cost, time and place.

It is the repetitive use of all processes that distinguish "manufacturing" from research, design, product development, etc.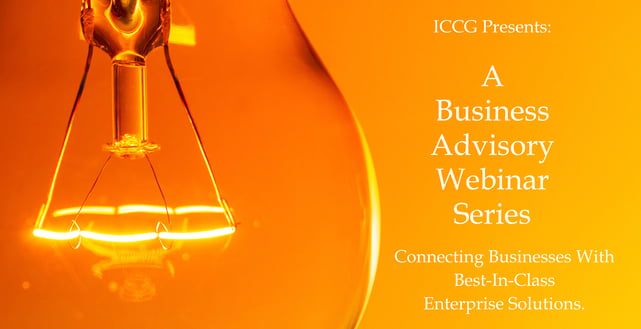 Here's what you will learn:
• Learn how manufacturing is where the action happens as much as supply chain and logistics management;
• That manufacturing is the repetitive use of an organized combination of physical processes and information processes;
• Ways in which core competencies are enabled by physical process technology;
• A binary model for manufacturing focused on Value Manufacturing Vs. Volume Manufacturing;
• How to determine your Value Addition Score (VASC) for Manufacturing.
Please join us for this informational webinar to get important answers to questions that will drive your products and processes well into the future.
***Registrants will have access to a webinar recording.
ABOUT YOUR SPEAKERS:
Dr. Krishnamoorthy (Subbu) Subramanian
Founder and President of STIMS Institute
Dr. Krishnamoorthy (Subbu) Subramanian is the founder and President of STIMS Institute, USA. STIMS stands for: Science based Technology, Innovation and Management Solutions. He is responsible for promoting education on System Thinking and Transformational Skills to manufacturing industries and professionals across the globe. This includes workshops, unique internship/mentoring programs, R&D teams run as profit centers leading to new manufacturing solutions and their commercialization. Dr. Subramanian developed an approach to combine science, engineering and management skills with an eye on global competitiveness. This is the theme of his book titled, "The System Approach – A strategy to survive and succeed in the Global Economy". His second book titled, "Thriving in the 21st Century Economy – Transformational Skills for Technical Professionals" co-authored with Prof. Srinivasa Rangan, Babson College, has been recently published by the ASME Press.
Bala Anantharama
Senior Vice President of ICCG.
Bala Anantharama has a track record for building and establishing mutually beneficial relationships with C-Level Executives. He has served the world of Manufacturing and Distribution leading to more than 500 business transformation initiatives and technology solutions implementations across Americas, Europe and Asia Pacific, spread over 3 decades of Business and Technology solutions successful implementations.