Upgrading your enterprise systems to meet your growing business needs and challenges for today and tomorrow.

Your business continues to evolve because of changing customer needs, global supply chains, digital manufacturing, technology advancements, mergers and acquisitions, and other important drivers. Is your ERP system keeping up?

Join us for this virtual seminar as we focus on 5 critical success factors to consider while evaluating upgrades of your legacy ERP systems.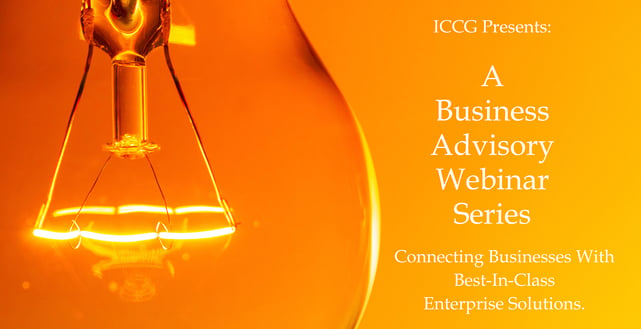 ---
How can you review your present business processes and all the modifications to your existing ERP and take the opportunity to re-engineer and optimize business processes and possibly do away with all the modifications and customizations?

Is your current ERP provider investing in their ERP Software and is it well aligned with your technology and business transformation needs?

Does the implementation consulting partner have the right knowledge and experience?

How to approach data migration and take the opportunity to cleanse, validate and migrate good data.

How to set the right expectations with business users and your executive team for maximum ROI on upgrade.

By sharing information from more than 500 global ERP implementations, this presentation will guide you through a well thought out upgrade of your ERP system. Taking the role of business advisor, our presenter will share how ICCG has helped customers running legacy ERP systems define a blue print for the successful upgrade of their enterprise software.